Service Offerings
ABI automated entry processing
ACH automated clearinghouse
PGA processing
Centralized remote processing
Quota pre-processing
Temporary import
Bonded warehouse management
Classification and compliance services
Surety bonds

Notable Benefits
Regulatory experts understand every piece of customs brokerage legislation
Proven pre-clearance plans to release goods prior to shipment arrival
Decades of compliance experience for peace of mind
Analysis of exclusions and necessary duties by tariff specialists
24/7 availability of dedicated brokerage managers and staff
In-house licensed professionals that can and will handle every service personally
Everything we do is strategically designed to get your products through customs and onto store shelves in the most efficient way possible. We conduct unique in-house research focused on duties, new legislation, and evolving trade agreements. The studies keep our team on top of fast-moving facets of the industry like anti-dumping duties and Section 301 tariffs. Constant investigation also lets us pinpoint helpful exclusions and reclassifications, ensuring our clients avoid any unnecessary fees across all orders. Our services reduce risk and eliminate bureaucratic error to save you time and money.
OEC's streamlined process, customized hands-on approach, industry-leading knowledge of the global tariff landscape, and close collaboration with regulatory agencies is a leading standard of the industry. In fact, our C-TPAT membership and status as an AMS provider means OEC security measures are always in compliance with the latest requirements established by U.S. Customs and Border Protection.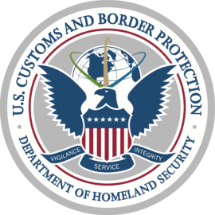 Featuring a team of highly experienced professionals with decades of knowledge and a myriad of industry relationships, we add value to your supply chain by creating proven solutions that ensure compliance. Our close relationships with government agencies like the CBP, as well as the CPSC, DOT, EPA, FDA, F&W, and USDA, give us unique insights into navigating the multitude of bureaucracies involved in freight clearance.
What separates OEC Group's brokerage team from all others is our ability to seamlessly take on the role of an in-house broker.