Severe Vessel Backlog in Los Angeles/Long Beach
2021-09-21
Dear Valued Customer,
The backlog of vessels waiting to berth at the Ports of Los Angeles and Long Beach has drastically increased, further straining already congested ports and indicating there is no reprieve in sight. Months of port congestion has resulted in an extreme shortage of equipment at origin ports, exacerbating the issues and preventing carriers from meeting transportation demands.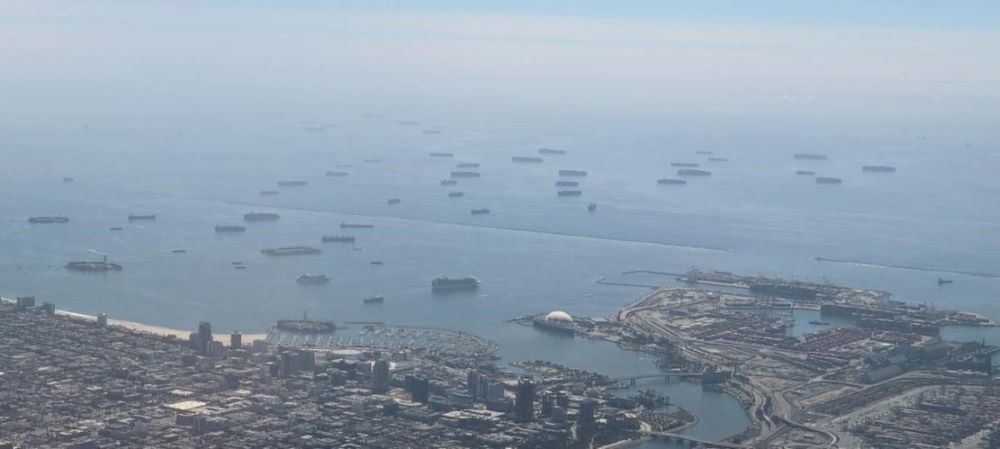 A recent photo of the massive vessel congestion at Long Beach
Another view of the severe backlog at Long Beach
We are working proactively with our carrier partners to secure both equipment and space to minimize the impact to your cargo as we anticipate these delays to continue through the new year.
We are also recommending that all customers move up their shipping timelines and opt for OEC Priority Service, which offers equipment and space protection, in order to ensure their cargo makes it to its destination on-time.
Please reach out to your sales representative if you have any questions.
Sincerely yours,
OEC Group
The information contained herein is provided as a public service with the understanding that OEC Group makes no warranties, either expressed or implied, concerning the accuracy, completeness, reliability, and suitability of the information. Nor does OEC Group warrant that the use of this information is free of any claims of copyright infringement.
Keep up with our newsletter